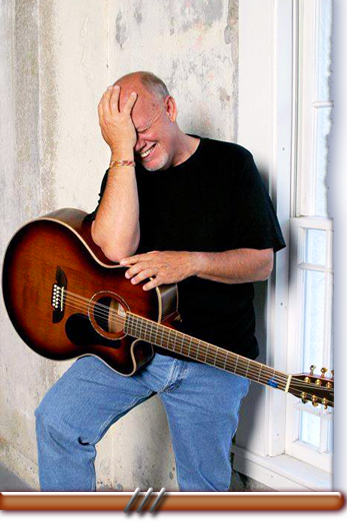 The newest album by John Howard, Americana singer/songwriter. This is his third collection of all original songs with some of his very talented friends at Paradox Recording Studio in Sarasota Fl. and can now be purchased as an Autographed CD, or as a USB Business card flash drive with all 10 tracks or choose Digital Download and get all 10 high quality (320Kbs) MP3 tracks immediately after purchase. Whichever method you choose you will quickly find this album one of your favorites.
Singer, Songwriter, Musician
John Howard is a singer/songwriter who has lived in southwest Florida for over 20 years.  He has performed solo and with other backing musicians at music festivals, radio stations, theaters, and a wide variety of other entertainment venues.  He has produced two original CDs: "Sunlight" and "A Touch of Blue."  His Americana style of music has been sold nationally and as far away as Great Britain. The BBC even featured a story about one of his songs in their online news magazine. Internet radio is also becoming a popular venue for his songs. You can buy Johns songs on iTunes, CD Baby, and Amazon Music.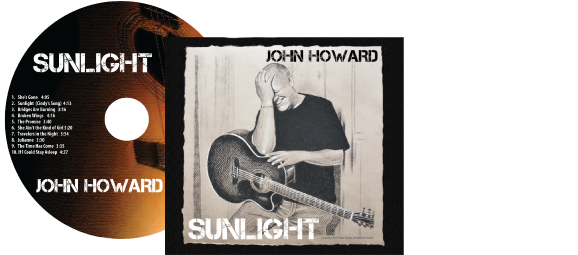 John Howard Singer/ Songwriter
Local Clubs, Intimate Venues